Zoo Firearms Training
CDS Firearms Training, offers the UK's only LANTRA Approved training course in 'Best practice guidance for use of firearms in Zoos & Wildlife Parks'.
We are the UK's leading provider of firearms training to zookeepers and zoo managers. Our course complies with UK legislation and BIAZA guidelines for the use of firearms in zoos and wildlife parks, and is designed to comply with new DEFRA guidlines on 'Standards of Modern Zoo Practice for Great Britain'.
We are an established 'Approved LANTRA Training Provider' with an extensive police background, decades of experience dealing with dangerous animals and over ten years experience delivering zoo firearms training.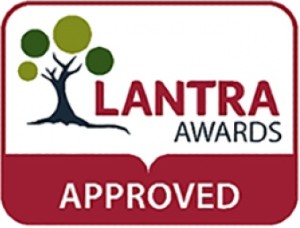 "The CDS Firearms Training course for Zoos was professional both in terms of content and delivery" - Chessington World of Adventures
"The content ensured that our zoo was up to date with UK legislation and BIAZA guidelines, I would strongly recommend this course to other zoos and wildlife parks" - J.Merrington Zoo Manager
The UK's No1 Firearms Training Course for Zoos and wildlife parks, is now delieverd simply and effectively throughout the UK, via an easy to access, online, e-learning platform that is accessible via the following link: firearms-training-for-zoos-and-wildlife-enclosures
Above: Lowland Gorilla 'Harambe' was tragically shot dead when a 3 year old boy fell into the enclosure
Regrettably, there are many incidents of people climbing into dangerous animal enclosures and of dangerous animal escapes, many of which have resulted in serious injury and even death.
CDS Firearms Training for Zoos & Wildlife Parks - is the UK's leading, go-to firearms course for zookeepers and zoo managers, and is designed to empower zookeepers with the skills required to deal with these types of emergencies, and zoo managers with the knowhow to select the correct weapons and implement the correct procedures, to ensure compliance with BIAZA and UK regulations concerning the use of firearms in zoos.
Coming from an extensive Police background and with over a decade of experience delivering firearms training to zoos & wildlife parks, CDS lead instructor Peter S Jones has spent his career dealing with emergency situations and dangerous animals. Through the huntingacademy, he delivers a comprehensive, high quality, certificated zookeeper course via a convenient online platform that is available to zoos and wildlife parks throughout the UK.
The course offers affordable, easy access and an invaluable insight into subjects such as the appropriate choice of weapons, firearm licensing, how to liaise with the emergency services, how to approach dangerous animals and the relationship between shot placement and shot reaction, along with and a whole wealth of additional expertise that is delivered by an existing trusted provider of zookeeper training.
And that's not all! - Zoos & Wildlife Parks that employ this fabulous means of training their staff, are also afforded a 1 hr free telephone consultation with our CDS lead instructor, to help ensure that they have in place all of the procedures and equipment that is required to deal with emergencies concerning dangerous animals. For those that want ongoing practical training CDS is also available to assist.
The Zoo Firearms Course includes the following modules:
Module 1: Introduction
Module 2: Firearm safety and understanding the component parts
Module 3: Selecting the right weapons & optics
Module 4: Choosing the right calibre & ammunition
Module 5: Marksmanship & Shooting positions
Module 6: Shot placement & shot reaction
Module 7: Contact & Cover and Reactionary gap
Module 8: Following up on shot animals
Module 9: Important procedural guidance
Final Exam
Too many zoos and wildlife parks are woefully ill equipped and ill prepared to deal with emergencies concerning dangerous animals. Enrol today, and get your zoo back on track, by taking the UK's premier firearms course for zoos & wildlife parks.
Follow this link to Enrol today: firearms-training-for-zoos-and-wildlife-enclosures
The course enables zoos and wildlife parks with dangerous category 1 animals to meet current DEFRA guidelines and UK legislation relating to firearms and zoos. The aim of the course is to ensure that managers have the correct procedures in place and that staff are professionally trained, competent and armed with firearms that are fit for purpose.
If you would like a consultation for your Zoo or Wildlife Park anywhere in the UK, or would simply like to find out more about CDS Firearms Training for Zoos, then please contact our training course co-ordinator Peter S Jones on: Tel: 020 3981 0159 / 07789 747709 or email: This email address is being protected from spambots. You need JavaScript enabled to view it.
To read more about incidents when zoo enclosures have been breached follow this link: cds-firearms-training-for-zoos