The CLA Game Fair Gets Underway
Details

Saturday, 19 July 2014
The CLA Game Fair gets under way in sweltering conditions.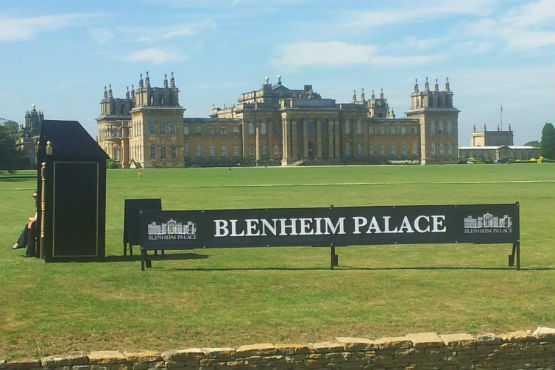 Friday 18th July saw the start of another CLA Game Fair at Blenhiem Palace amidst temperatures that, for the first day, soared to 30 degrees Celsius, similar highs as last year.
Whilst Friday is typically the quieter day to visit, the event was still populated by countless exhibitors and thousands of visitors. Traffic and Parking were also beautifully managed, the result being a well coordinated and enjoyable trade fair.
(Left: Blaser, Mauser, Rigby & Swarovski were just some of the top names represented at the fair)
Of course for deer stalking enthusiasts the hive of activity revolved around 'Gun Makers Row' at the far end of the fair. Here most of the major manufacturers were represented, with Rifles and Optics aplenty. Circling enthusiastically amongst the new and exciting products were several of our regular authors and many of the usual faces in the industry, myself included.
If you want to visit there are still tickets available via the CLA Game Fair website: http://www.gamefair.co.uk/.
To read about how the current hot weather might effect the onset of the Roe Rut follow this link: can-the-roe-rut-be-far-off